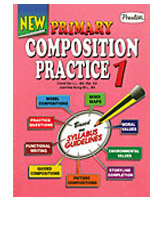 NEW PRIMARY COMPOSITION
Primary 2, 3, 4, 5, 6
A series of composition guidebooks aimed to help pupils write creatively. The books contain model compositions and questions for pupils to practice their writing skills.
Prices (without GST):

Primary 2 - S$4.50
Primary 3 - S$4.50
Primary 4 - S$4.70
Primary 5 - S$4.70
Primary 6 - S$4.70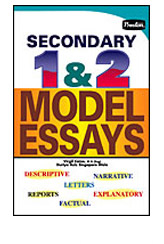 SECONDARY 1 & 2 MODEL ESSAYS
This book is especially useful to students who need guidance in essay writing. It helps to develop good writing skills and learn to write creatively. For each model essay, an outline of the essay is provided. At the beginning of the book, there are guidelines on process writing.
Prices (without GST):

S$9.90